Funcom ofrece a los jugadores de The Secret World una nueva cadena de eventos, denominada The Whispering Tide. En esta serie de eventos, la comunidad al completo debe unirse para luchar contra la invsión Filth en Agartha. El primer evento empieza hoy mismo, 20 de septiembre, y durará hasta que los jugadores superen el desafío, repeliendo el ataque Filth. Mientras más trabajen en equipo, más nuevo contenido y recompensas se obtendrán.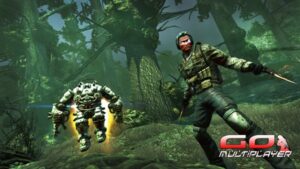 The Whispering Tide irá desarrollándose durante los próximos meses. Iremos viendo nuevo contenido según se vayan desbloqueando los eventos, siendo cada vez más y más difíciles de superar, requiriendo más jugadores para completarlos. El capítulo final reunirá a los jugadores en una batalla contra un enemigo brutal. Si tienen éxito, ¡los jugadores ganarán acceso al nuevo área de Tokio!
Más información sobre The Secret World en su página oficial. Desde GoMultiplayer os mantendremos al tanto de las novedades sobre este título.