GoMultiplayer y Webzen se unen para ofreceros 3.000 claves de regalos de sus juegos para celebrar el Webzen Summer Event 2019. Desde hoy y hasta el próximo 6 de septiembre podréis haceros con una de estas claves y usarla para desbloquear una serie de premios para vuestros personajes en los principales títulos de este editor. Los premios son los siguientes:
MU Online
Talisman of Ascension II (1 Day)
Wizard's Ring (7 Days)
[Bound]Bless of Light(Greater)
MU Legend
7-Day Platinum Service Ticket
C9
Media Promotion Cash Chest
Resurrection Count Reset Scroll
Skill Reset Scroll
Inventory Expansion Scroll
Warehouse Expansion Scroll
Glenheim Defender Soul Chest [7 days]
War Finisher Soul Chest [7 days]
FLYFF
Re-Skill (Event)
Re-stat (Event)
Gray Tuxedo (M) Box (7 days)
Pink Dress (F) Box (7 days)
Kitty (7 Days Event)
Pink Balloon 6h
Blue Balloon 6h
Yellow Balloon 6h
(Event)Syila Bike Box (7 days)
Upcut Stone (Event)
Refresher Hold (Event)
Vital Drink X (Event)
Grilled Eel (Event)
RAPPELZ
Hidden Village Pass
Traveller's Tent
Stamina Saver
 Animal Cracker
Impact Amplifier
Conseguir vuestra clave de cupón de regalos de juegos de Webzen por su evento anual de verano es fácil. Tan solo tenéis que hacer click en la caja que véis justo abajo y ya está. Por otro lado, os recordamos que para conocer y estar a la última de todas las novedades y promociones que os traemos es más que conveniente que nos sigáis en Facebook o Twitter si todavía no lo hacéis.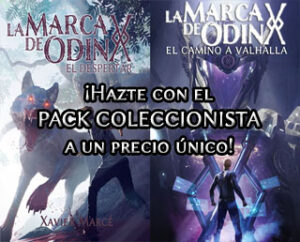 NOTA: Si veis que el contenido está bloqueado, usad una de las tres opciones para desbloquearlo. Cada una de ellas os permitirá seguirnos en nuestras redes sociales y estar al día de todos nuestros contenidos así como dar a conocerlos a vuestros amigos. ¡Muchas gracias!
Instrucciones de uso
Acceded con vuestra cuenta de juego
Seleccionad vuestro servidor y personaje e introducid la clave (sin guiones)
Haced click en "redeem coupon code"
Tenéis hasta el 6 de septiembre para usar vuestra clave